Iron Maden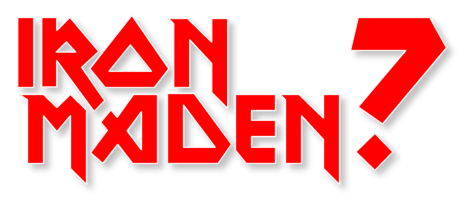 Iron Maiden are an English heavy metal band from Leyton in the East End of London. The band were formed in 1975 by bassist Steve Harris, formerly a member of Gypsy's Kiss and Smiler. Iron Maiden are one of the most successful and influential bands in the heavy metal genre, having sold over 80 million albums worldwide without significant mainstream or radio support.
Paul Maden, however is a computer programmer hailing from Burnley in East Lancashire. He was formed in 1975 somewhere in deepest darkest Monmouthshire. He is, in his own mind,  one of the most successful and influential people he knows, although to this date no albums have been sold.
Any similarities between the two are purely coincidental.
Run to the Hills
Hi, I am Paul Maden (yes, the Paul Maden) and this site chronicles my work and experiments on t'internet.
I am a 70% computer nerd, into all the technical stuff, but minus the jam jar glasses and checked shirt. Interests include football, bowling, and sci-fi. Better make that 80%.
For dry boring facts and what-have-you, check out my CV
The Number of the Beast
I can be contacted by email at:
me*paulmaden.com
Replace the * with an @ to make it look like a real email address.